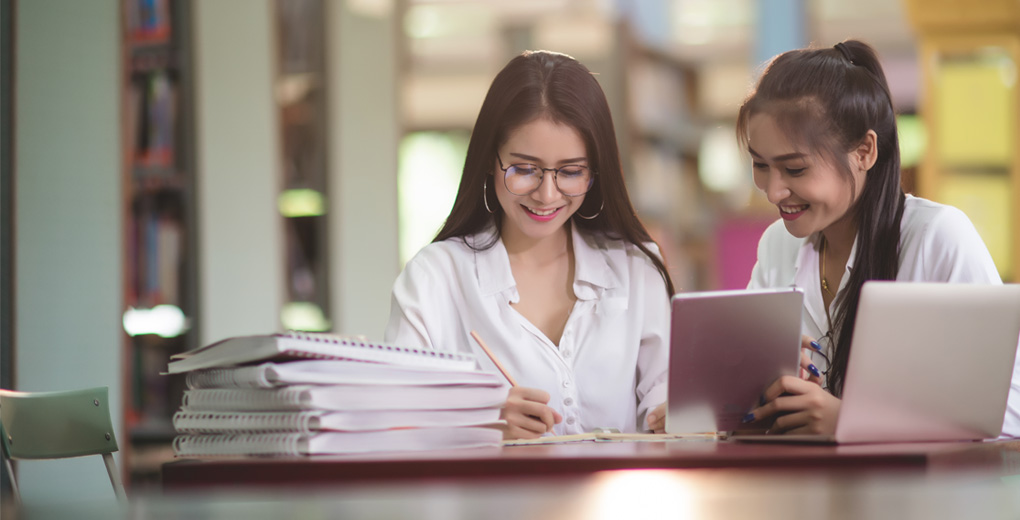 Student Visa for Canada
To study in Canada You must obtain a study permit. You should apply for student visa before you come to Canada if you think you may wish to continue your studies in another program after you complete the short-term course or program. More than 130,000 students come to study in Canada every year.
Program Advantages
Gain Canadian work experience
You can work part-time on campus at the college or university at which you are registered as a full-time student
Apply to renew your Study Permit within Canada, if you decide to continue studying in Canada
Experience Canada's high-quality education system, state of the art research facilities, and distinct post-graduate employment opportunities
Students are also entitled to apply for Off-Campus Work visa after 6 months
Remain in Canada for up to 2 years, as they are also entitled to apply for the Post-Graduation Work Visa
Eligibility Criteria
you must have offer letter school, college, university or other educational institution in Canada
you must prove that you have enough money to pay for your tuition fees, living expenses for yourself and any family members who come with you to Canada and
you must be a law-abiding citizen with no criminal record and not be a risk to the security of Canada. You may have to provide a police certificate
you must be in good health and willing to complete a medical examination
you must satisfy an immigration officer that you will leave Canada at the end of your authorized stay
Off Campus Work Permit
International students are now able to work off campus. Once you have been a full time student for 6 months and if you have maintained good academic standing – you can apply for an Off Campus Work Permit.
If you want to work off campus while you study in Canada, you must be registered as a full-time student at an eligible post-secondary educational institution participating in the Off-Campus Work Permit Program. It is illegal for you to work in Canada with an invalid work permit. The work permit will be invalid if you do not meet the eligibility requirements of the Off-Campus Work Permit Program.
Eligibility Criteria
have a valid study permit
study at a participating institution
have been a full-time student for at least six of the 12 months preceding the date of your work permit application
sign a form authorizing the institution, the province, and Citizenship and Immigration Canada (CIC) to share your personal information (to
confirm that you are continuing to study full time and that you are in satisfactory academic standing).
You are not eligible to apply for an Off-Campus Work Permit if you are:
Participating in a Canadian Commonwealth Scholarship Program funded by Canada's Department of Foreign Affairs and International Trade (DFAIT)
Participating in a Government of Canada Awards Program funded by DFAIT
Receiving funding from the Canadian International Development Agency (CIDA)
Participating in the Equal Opportunity Scholarship Program, Canada-Chile
Participating in the Scholars Exchanges Program
Participating in the Organization of American States Fellowships Program
Attending a participating institution and registered in either an English as a Second Language or French as a Second Language program or A visiting or exchange student
Work as a co–op student or intern
For some academic programs, work experience is part of the curriculum. Foreign students who wish to participate in a co-op or internship program must apply for a work permit as well as a study permit.
Eligibility Criteria
You must have a valid study permit
Your intended employment must be an essential part of your program of study in Canada
Your employment must be part of your academic program, certified by a letter from a responsible academic official of the institution
Your co-op or internship employment cannot form more than 50% (percent) of the total program of study
Post-graduation work permit
The Post-Graduation Work Permit Program (PGWP) issues work permits to foreign post-secondary students who wish to remain temporarily in Canada after graduation to work in their field of study.
Work permits issued under the PGWP program can be valid for the length of the study program, up to a maximum of three years. The study program must be at least for 8 months.
By Having Post-Graduation Work Permit You:
Can gain valuable Canadian experience
There will be no restrictions on the type of employment undertaken
There will be no need to have a job offer before a Canada Post Graduate Work Permit is granted
The applicant will be able to apply for Canadian citizenship through Canadian Experience Class program
Eligibility Criteria
Must have studied full-time for the eight months preceding the completion of their program (please see note below) and must have graduated from:

A public post-secondary educational institution (university, college, or CEGEP)
A Private post-secondary educational institution that operates under the same rules and regulations as public institutions, and receives at least 50 per cent of its financing for operations from government grants
A Canadian private educational institution authorized by provincial or territorial statute to confer degrees

Must apply for a work permit within 90 days of receiving written confirmation from their academic institution that they have met the requirements of their program.
Must have completed and passed the program of study and received written notification that they are eligible to obtain their degree, diploma, or certificate
Must have a valid study permit when applying for the work permit
SPP College
SPP Stands for Student Partnership Program. SPP has been designed to create a special processing channel. Applying under SPP is safer for getting student visa for Canada. It is specially created for Indian students because the refusal rate of CSV (Canada Student Visa) applicants from India was highest. As there are maximum numbers of students from India who apply for a CSV, Canadian Immigration Authorities are giving the opportunities to Indian Students to apply under SPP.
Eligibility Criteria
Under SPP students apply to a participating College and may be considered under the program if they meet specific criteria of IELTS minimum 6.5 bands overall and student should have above 55% marks in 12th. Different courses have different requirements as well. Student must sign the consent declaration on the SPP Checklist in order to be processed under this program. Application submission under the SPP is at the discretion of each participating college.
Advantages of SPP System
Chances of Student Visa approval are very high
Income proof Documents are not required
There is no requirement to show funds as this was taken care of Bank loan
Quick turnout of the Visa application
List of Colleges that come under SPP
Algonquin College
Bow Valley College
Cambrian College of Applied Arts & Technology
Camosun College
Centennial College of Applied Arts & Technology
College of New Caledonia
College of the Rockies
Columbia College
Conestoga College
Confederation College of Applied Arts & Technology
Douglas College
Durham College
Fanshawe College of Applied Arts & Technology
Fleming College
George Brown College
Georgian College of Applied Arts & Technology
Grant MacEwan University
Humber College Institute of Tech. & Advanced Learning
Kwantlen Polytechnic University
Lambton College of Applied Arts & Technology
Loyalist College of Applied Arts & Technology
Marine Institute of Memorial University
Medicine Hat College
Mohawk College of Applied Arts & Technology
Niagara College
North Island College
Northern Alberta Institute of Technology
Northern College
Northern Lights
Okanagan College
Red River College of Applied Arts, Science & Technology
Selkirk College
Seneca College of Applied Arts & Technology
Sheridan Institute of Technology & Advanced Learning
St-Clair College of Applied Arts & Technology
St. Lawrence College
Vancouver Island University
Vancouver Community College
VisaDay Advantages
VisaDay provides students with full service for Canadian immigration and settlement assistance.
1. Application Stage
Personal guidance to help you choose courses that perfectly fit your career and goals
Assistance to choose an institute that would best suit your personal, academic and financial profile
Special attention is given to your application highlighting the areas essential for a well presented, error free application. VisaDay follows up with the chosen universities and ensures positive and prompt response
2. Interview Preparation Stage & Visa Documentation Stage
VisaDay helps you in interview preparation
Specific attention to important facets of the interview process
Full comprehensive preparation of file as per the check list
Specific attention to documents pertaining to the different countries
Monitoring of deadlines and timely submission of the file
Detailed analysis of finances and presenting these with clarity
Full support based on the vast experience in the field of visa documents processing
3. Pre-departure Assistance
Coordinate arrival with college /university authorities
Briefings on overseas insurance and medical cover
Briefings on banking facilities and money transfer
Booking and coordination of hotel accommodation with college authorities
Briefing on security aspects and preparation for the course
4. Post-Landing Assistance
Full coordination and briefing regarding arrival at destination
Briefing on airport arrival and airport documentation formalities
Ensuring correct knowledge of immigration /visa documents to be filled and employment stamp, these are coordinated with the college and university
The candidates are guided through all the admission formalities at the college and thus we help them take their first step in the world of Education in Canada.